Hot-selling vertical tail plate supports customization
Product Detail
Product Tags
Fast: just control the lifting and lowering of the tailgate by operating the buttons, and the transfer of goods between the ground and the carriage can be easily realized.
Safety: The use of the tailgate can easily load and unload goods without manpower, improve the safety of operators, and reduce the damage rate of items during loading and unloading, especially for flammable, explosive and fragile items, which are more suitable for tailgate loading and unloading.
Efficient: Loading and unloading using the tail board, no other equipment is required, and it is not limited by the site and personnel, and one person can complete the loading and unloading.
The tailgate of the car can effectively save resources, improve work efficiency, and can give full play to the economic efficiency of the vehicle. It has been popular in developed countries in Europe and the United States for 30 to 40 years. In the 1990s, it was introduced to mainland China through Hong Kong and Macau and was quickly accepted by customers. The van uses the on-board battery as the power source, which is environmentally friendly and easy to operate. In the domestic and international environment of energy conservation and emission reduction, its advantages are more obvious.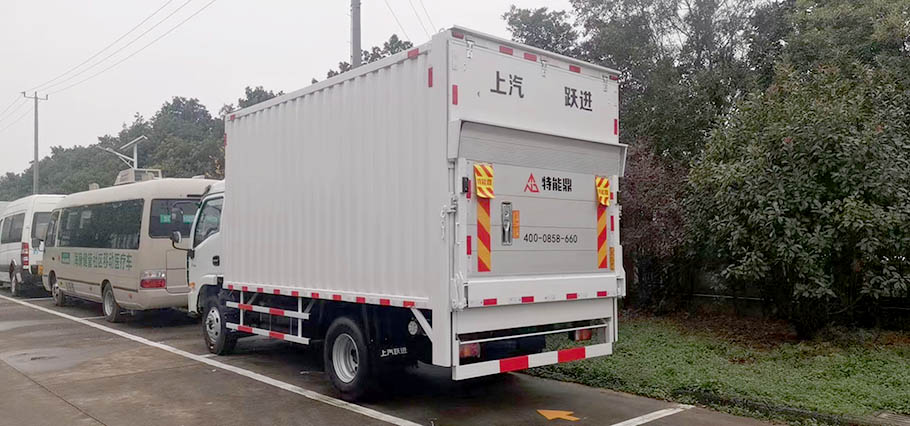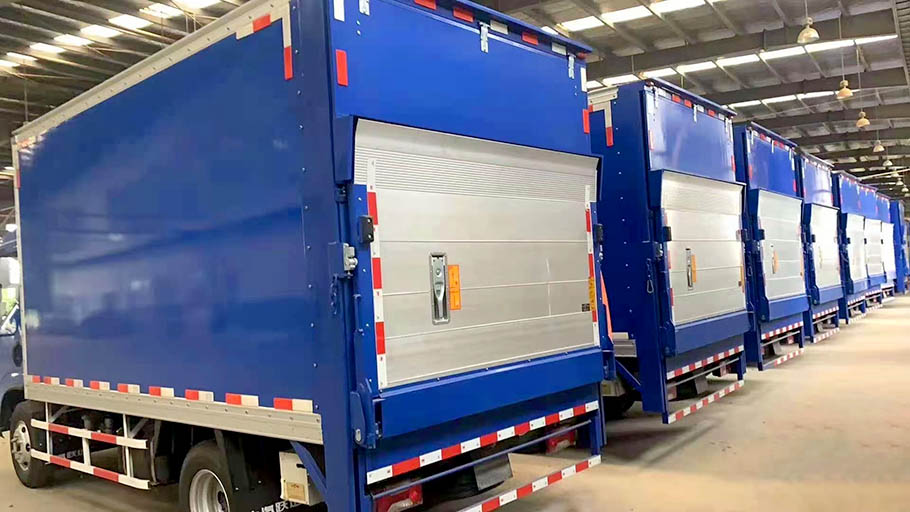 Model

Rated load (KG)

Maximum lifting height (mm)

Panel size (mm)

TEND-CZQB10/100

1000

1000

W*1420

TEND-CZQB10/110

1000

1100

W*1420

TEND-CZQB10/130

1000

1300

W*1420

System pressure

16MPa

Operating voltage

12V/24V(DC)

speed up or down

80MM/S
---
Next:
The tail panel of the sanitation vehicle can be customized according to the beams of various models
---
Write your message here and send it to us